Extend your living space with well-considered indoor and outdoor amenities. From a lobby and co-working lounge to two party rooms, and al fresco dining on the rooftop terrace, each space is uniquely designed to elevate your everyday.
Discover your personal best.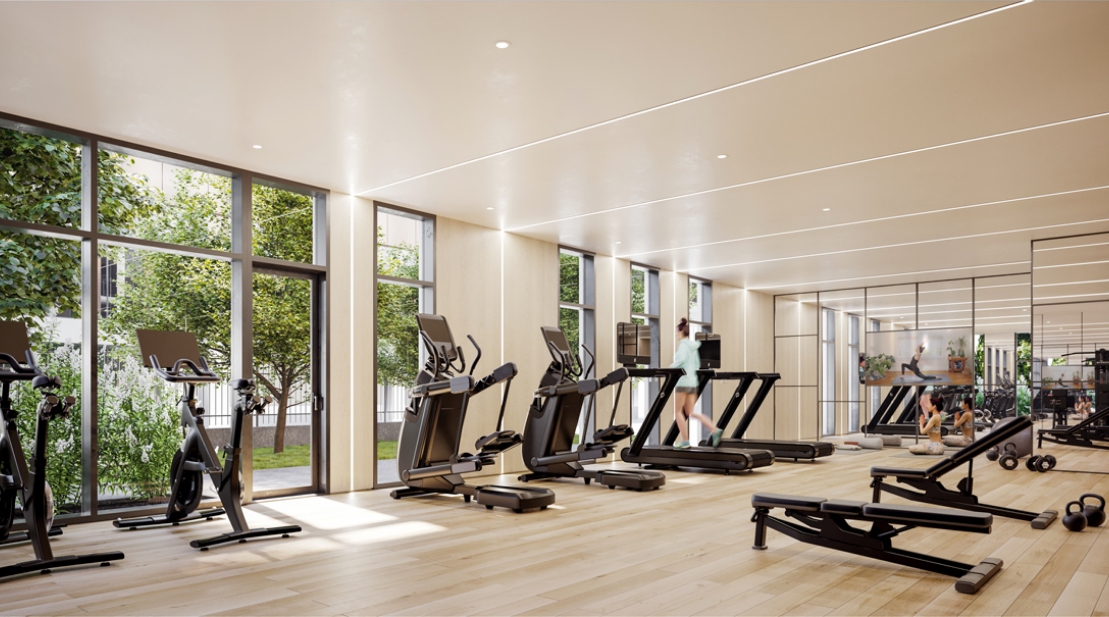 Keeping healthy and staying in shape is easy for residents of Six99. Find your centre or push your edge with the spacious smart gym. Furnished with innovative health and wellness equipment, including Pelotons and more, staying active has never been easier.
Whether you're looking to relax, get in a workout, or want to entertain family and friends, Six99's thoughtfully designed amenities put your lifestyle and wellness first.